Need custom functionality or automation to streamline achieving business objectives or to assist with your web efforts? With Site Raiser websites, you won't have to wait for the plugin to be built. Our recently designed model view controller framework makes it easy to add a new application and / or combine it with other custom components. PHP-MVCMS is our content management system which is built with our MVC, it has many automatic functions and on-page editing. M.V.C. architecture is designed to be flexible and well organized by nature (making it quite powerful).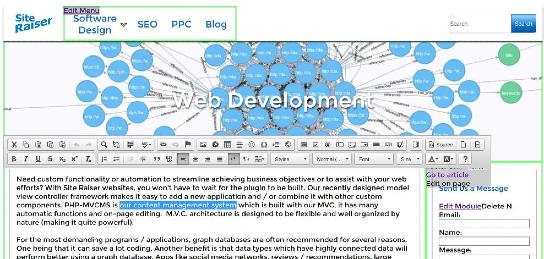 For the most demanding programs / applications, graph databases are often recommended for several reasons. One being that it can save a lot coding. Another benefit is that data types which have highly connected data will perform better using a graph database. Apps like social media networks, reviews / recommendations, large networks or anything requiring many / complex relationships will see the most benefit.

If you're looking for anything out of the usual, you've come to the right place!